Homeworking
Is Working From Home For You?
Homeworking gives many the opportunity to stay out of an office while still making money, and many choose to work this way in order to make a living.
There are many advantages and disadvantages for working at home, which is why only some choose this path for their career.
Working from home is ideal for certain individuals and their current situation, and there are many factors that can help determine whether or not working from home is the best for each person.
Personally I worked in an office for fifteen years and hated it and now as part of my frugal living lifestyle I now work from home and love it.
Yes it is hard work but I am a much happier person for it and it certainly adds to my frugal living lifestyle.
Advantages of Homeworking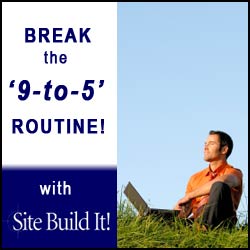 Those who work from home can conduct all of their business transactions right from the comfort of their own home.
There is no need to travel to an office five days a week, share space with other employees, or worry about being late for work when working from home.
One can work in a comfortable atmosphere that they can design on their own, and have the freedom of being in their own home while conducting business.
Homeworking is ideal for parents who would like to spend more time with their kids, since they don't have to send them to day care or a babysitter every day of the week. Instead they can work while still spending time with their children, and will be able to be home for dinner every day of the week.
Parents will still have time to work hard while their children are in school, but can take off some time from work to enjoy the company of their kids.
Working from home is great for those who like to work alone, since they don't have to answer to anyone except themselves. Home workers can set their own deadlines, their own work hours, and even decide how much work they would like to do each day. Homeworking gives complete freedom, and makes it possible for home workers to be their own boss.
Disadvantages of Working From Home
Even though working from home may seem like a dream come true, there are also some disadvantages that come along with it.
Being a home worker takes a great deal of dedication, since there isn't a boss or superior there for motivation.
A home worker must be able to set aside time to work each day, and not let outside influences interfere with their work.
Working at home can also take some time before it takes off, just like all new businesses.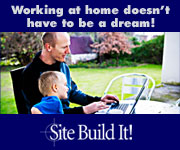 Someone who needs to make a great deal of money right from the start may not be the best for working at home, since it does take time to build up the business and start earning money.
It also may require an initial investment in order to buy home office supplies, such as a computer, desk, and other office supplies needed for the business.
Working at home is very different than holding a salaried job, since salaried jobs offer a guaranteed pay check about every two weeks. When working at home, all income is made mostly from commission, meaning that money can vary from month to month.
Although a great business will most likely increase over time, there are usually always slow months and income can be limited. Those who decide that homeworking is best for them need to consider that it isn't guaranteed income every month, so they need to plan for slow months accordingly.
How to Avoid Scams
Even though there are all types of legitimate home working opportunities available, there are also many scams around that are looking to take people's money.
There are many things to look for when deciding on a job based at home, to ensure that it is actually a decent income making opportunity and not a fraud.
The first thing to consider is any up front costs. No job requires a deposit for applications, so working from home opportunities shouldn't either.
The majority of homeworking jobs that require an initial investment are most likely scams, and should be avoided at all costs.
Homeworking opportunities that just seem too good to be true probably are, especially those that promise a six figure income after working only a month.
If it were true, everyone would have already jumped on the opportunity a long time ago. It is best to look for something reasonable, rather than trying to find the next get rich quick scheme out there.
Conclusion
Homeworking is a great opportunity for many, but it isn't the best option for everyone. Anyone interested in working from home should look at all of the advantages and disadvantages, and also consider that there are many scams around that try to take people's money.
By taking all of these factors into consideration, you can decide whether or not working from home would be the best option for them.
Did You Like This Page? Why Not Let me know.