Home Based Internet Business
Anyone Can Do It 
This is the home based internet business section of this site, it is part of the frugal living website because many of my visitors are looking for ways that they can either have more financial freedom or desire to have more money in their pockets every month.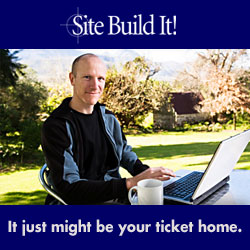 Now most of the site is about how to spend less and save the money you already have but for many the amount of money they do have just isn't enough to help them meet all their financial needs no matter what they do to curb spending. For those people, earning some extra money is vital and this is where I hope to be able to point them towards a way of doing that.
Of course one way of earning some extra money is to take on part time work and I have a section here on the site which lists a few ideas of the sort of jobs that you may be able to find.
However it is not always possible to find that extra work or you may need something which is more flexible and which fits into your own particular lifestyle better. This is where a home based internet business could be the answer.
| | | |
| --- | --- | --- |
| Blog or Webiste? | How To Build A Website | Online Business Ideas |
| How I Built My Own Online Business | Make Money Online | |
The internet – Be Your Own Boss
I have been my own boss now for about 7 years now but only for the last 3 years where I have had a home based internet business have I actually been able to earn money. My previous attempts at being self employed did not go so well, mainly because I opted for businesses where you needed premises to work from. Any businessman will tell you that one of the major costs to any business is premises costs and all the associated bills that go with it like power and business rates.
A home business is by far the cheapest way to get started and it has the added bonus of giving you far more freedom and flexibility in your own working hours. For instance, sometimes I just get so fired up about doing something that I work long into the night at my desk. I couldn't do this if I had to go somewhere else.
See my Standing Desk work area I now use.
Common Questions For New business start ups
I know many of you will be thinking to yourself that you have no idea how to start a business and feel a little out of your depth about it all. I totally understand, I had no knowledge myself before I started by home based internet business and if it wasn't for all the free help I found, I don't think I would be where I am today.
So let me start by listing some of the main common questions I get asked from people who are interested in doing what I do.
Why not just blog?
Blogs are so much easier to set up than a full blown website. So why not just setup a blog instead. This is true but you have far less control over your business site than you do with a website.
If you are looking to create proper theme based business then a website is the way to go, Google will give a website far more credence than a blog and this is why when you are searching for information you often find websites at the top of your search results.Read More About blogging and websites here.
How do I build a website?
This seems to be a big worry for those who have little computer experience and yes a few years ago it was something that someone would have to spend lots of time learning about. But this is simply not the case anymore.
Sitesell have made it easy for you to build your own website no matter what your skills are. So if you know how to build one great they let you do it yourself, if not they give you a simple step by step block builder and they do it for you, it's so simply anyone can do it.
But I haven't got an idea for a home based internet business?
This is the most common question I get asked by people who see that I have my own home based internet business and want to do it too.
Believe me there are many different types of online business ideas available to you, all you need is your own unique spin on the business.  Everyone knows something about something, even if it is just something you enjoy doing, like say golf.
The idea is that you build a website about your chosen business idea, or passion which people will find interesting, helpful or just plain fun and then you build into your site ways for people to buy things or find more information which you can earn from. You choose the type of business you want and which will work with your own website subject.
How do I make money online?
This is connected with the previous question but is more to do with the actual ways you make money and the sort of products or services you build into your site.
Again there are many different monetization models available. Not all of them are suited to a particular website topic and that's why you are in the driving seat and are able to choose the best options to suit your website and your visitors.
Affiliate marketing is just one such monetization model and one of the easiest to implement onto your site. You choose which affiliates you want to work with and they pay you every time some buys something from them via your site.
For start ups that are hurting for money right off the bat, there are different receivable financing options to turn any accounts receivable into immediate cash flow. This may be something to consider for some start ups to get on their feet, but only if absolutely necessary.
Don't forget to make savings in your home office too. Many home based internet businesses also take advantage of VoIP small business phone systems.If you make lots of calls it may be worth looking into getting a cheaper deal package.
How can I guarantee my home based internet business success?
Well if you know the answer to that can you let me know and we will be the richest people in the world. Sadly there are no guarantees in this world when it comes to business success but there are things you can do which give you a better chance of success.
These business rules are not difficult to do but they are very easily ignored and that is why so many people fail online. I know this as I tried to build my own online business years ago on my own and I failed miserably, simply because I didn't' know what the rules were. Luckily Sitesell teaches these rules and walks you through them step by step and that is why there customers have a high success rate.
Over the next few pages I will answer the above questions in m ore detail and give you lots of free information along the way, including videos and free eBooks. At the end of the day it is your decision whether you want to start your own home based internet business and all I can do is give you as much information as possible about how I did it, so that you can make that decision easier.
Did You Like This Page? Why Not Let me know.
Back to top of this Home Based Internet Business Page