Frugal Retirement
Save Your Money For A Happy Future
Frugal retirement planning is all about making the most of your money so that you can live your retirement to the full.
Most people do not think about planning for their retirement when they are young.
Many people think that they have plenty of time to plan for their lifestyle upon retirement but it really comes upon you faster than you think.
The sooner you start a solid plan for your retirement, the better off you will be when you actually retire.
This is especially true for those on tight budget. Frugal retirement is something that everyone can benefit from no matter what their budget is.
The younger you start planning and putting money aside, the easier it will be to save the money.
If you start your retirement funds later in life you will find you'll have to put larger sums of money aside with each pay check in order for you to have enough money to retire with.
Therefore if you start when you're young you can put small amounts of money away each pay check, and end up with a nice cushion of retirement funds when the time comes.
Below is a list of the most popular retirement plans that you can choose from.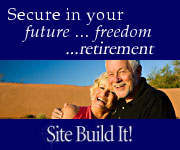 401(k) Plans
Safe Harbour 401(k) Plans
Profit Sharing Plans
Money Purchase Plan
Defined Benefit Plan
403(b) Plan
457(b) Plan
Deferred Compensation Plans
The general rule of thumb for frugal retirement has always been to set aside at least 10% of your salary.
So if you did this for approximately 30 to 40 years, when you retire you would have enough to live off of, for the rest of your life. Unfortunately not everyone can start saving early on.
Keep in mind that even if you did not start saving in your younger years, it is still important for you to put money aside when you can. This will at least give you something to have when you retire rather than to have nothing at all.
You can make planning your retirement fit in with your frugal lifestyle by following a few simple rules.
When it comes to investing your money into your retirement, you want to go with the plans that are the most cost effective. You want to look for efficiency.
You should always take advantage of incentives. One of the easiest plans that you can get into would be a Roth IRA. You also want to look to see if your employer offers a retirement plan where they match your contribution.
This is perhaps one of the best ways to work your frugal lifestyle together with your retirement planning as you get free money.
You may also look into changing any costly habits that you have in order to maximize the money you have.
Having a retirement plan is a way to secure your future so if you do not have a plan in place, sit down and talk with your employer or your financial institute so that you can get one in place today.
Did You Like This Page? Why Not Let me know.